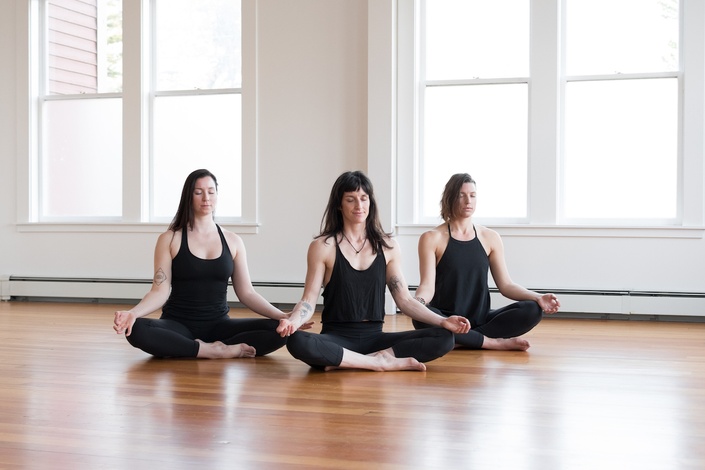 Flow State Foundations
Train Mindset & Flow with an Expert Coach
Have you been wanting to create more Flow in your work life and personal relationships, but aren't sure how to get started?
Have you tried other online coaching programs that feel inauthentic, lacking heart or are too focused on material things?
Do you want a practical, science based approach to training mindset and understanding true Flow in your personal and work life?
Are you craving more balance, stress reduction techniques that work and a road map to your version of success?
Do you want to better understand yourself, create awareness around your personal habits and start creating the right shifts in your life?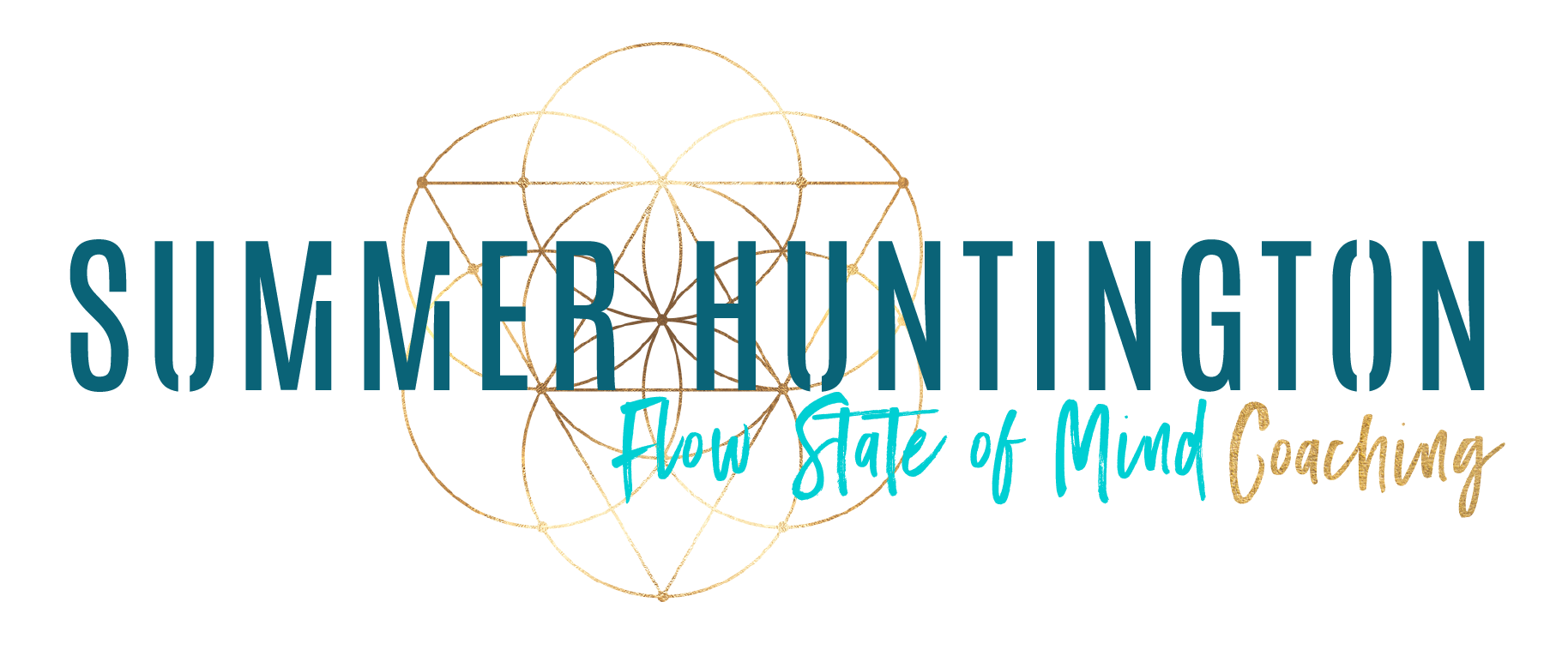 Summer Huntington created a system called Flow State of Mind coaching that has helped people around the world get a handle on the overwhelm and chaos of our modern lives. Her approach integrates Flow psychology (the most optimal state of mind to make long lasting behavioral change), daily meditation practice, performance coaching tactics and most importantly - self care and recovery first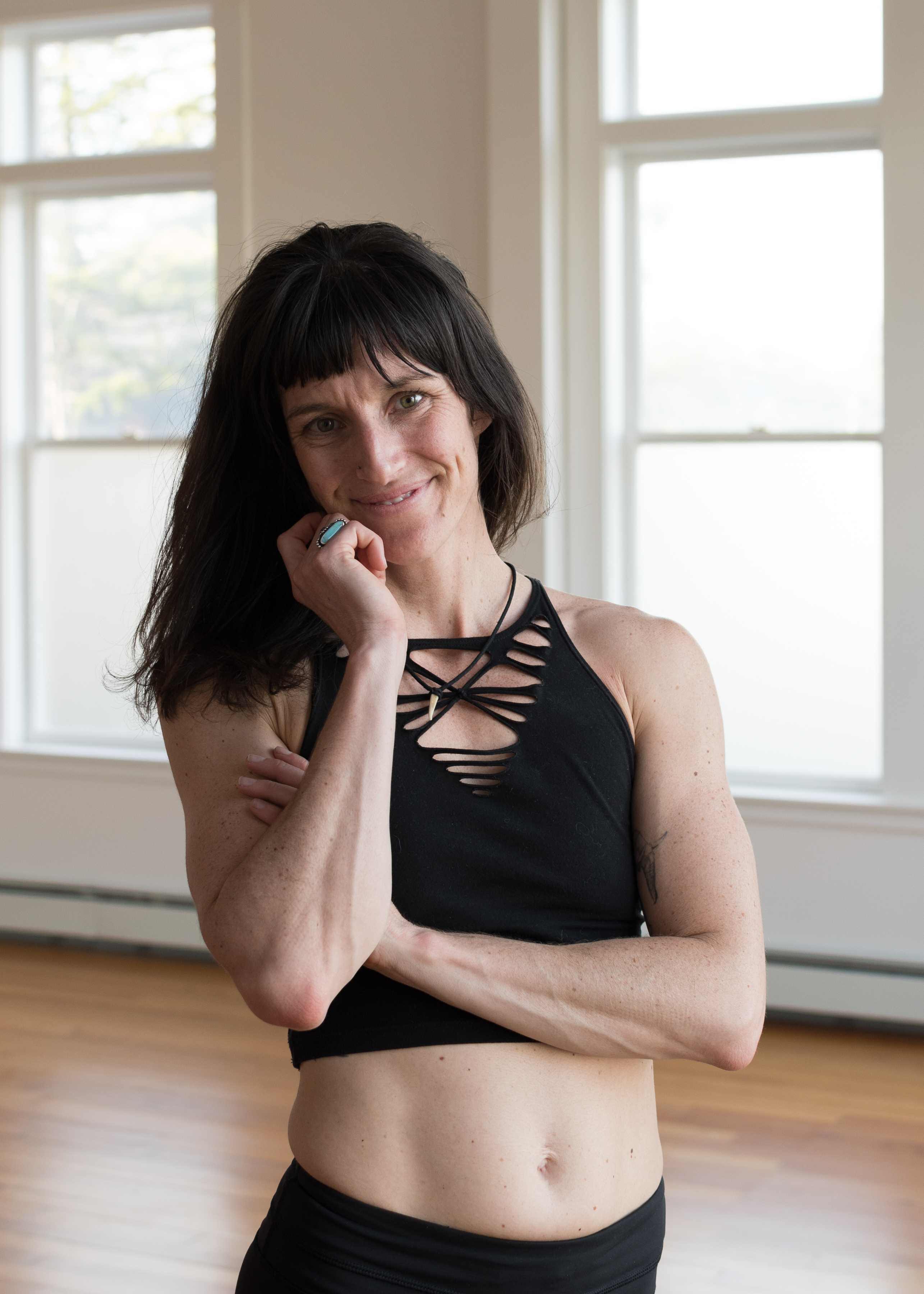 Summer's One on One Flow State of Mind coaching clients say:



This FREE Flow State Foundations course is a gift for you to get started with understanding the core principles of Flow State of Mind coaching, which are daily open monitoring meditation, a specific journalling format for gathering objective feedback, and organizing your task list into four categories that gradually increase in 'intensity' or the amount of mental energy they take.
The Flow State Foundations course get's specific on creating a strong foundation to explore becoming their own Flow coach.
Anyone can do it.
The mindset tools will last a lifetime.
Self awareness is key to long lasting behavioral change.
Small achievable action steps done consistently over time with an emphasis on the Four Day Flow, get results.
The Flow State Foundations course is a FREE mini- course (42 minutes of FREE video coaching) for anyone to get started on finding Flow.
Four Videos Included in this FREE mini-course:
10 Minute Meditation Tutorial - taking you on a non-dogmatic journey through your key energetic centers in your physical body, inviting you to take inventory. This video gives you insight with how to feel into the somatic feedback your body gives you, and to create more awareness of that information. Open monitoring meditation is highly effective in stress reduction, and one of the pillars of a Flow State of Mind Practice.
Mindset Video - Flow State of Mind Foundations - Learn about how to use the Flow State foundations to become your own coach.
Restorative Heart Opening tutorial 1 - How to start doing restorative poses at home that will relieve stress from tight shoulders and chest. Breathing into the heart for maximum stress reduction, increased circulation, greater openness and increased connectedness.
Restorative Heart Opening tutorial 2 - How to reverse the adaptation of chair posture, and stress response and start returning to neutral posture. Learn how to relieve the stress that accumulates in your neck and shoulders.

Some analytical thinkers will want to know how it all works, before getting started. We completely understand and support the need for the nuts and bolts. Please note: we go into much more detail in the course.
The Four Day Flow for work life balance looks like this:
Self Care / No Intensity (bodywork, float therapy, massage, yin yoga, epsom salt bath with essential oils, etc.)
Research / Low Intensity (researching with books, online courses, scholarly articles and/or researching business plans, online platforms, systems, apps)
Productivity / Moderate Intensity (long form emails, proposals, outlines, web design, marketing plans, meetings, phone calls, etc.)
Creativity /High Intensity (writing, photography, filming, creating YOUR body of work, creating art, inventing, collaboration)
Research demonstrates that our minds can really only stay focused on a task for 90 minutes or so before becoming distracted. We also know that multi-tasking dilutes the quality of our work, and being overwhelmed [ low grade fight or flight response] by a huge to do list can create a sense of being paralyzed [freeze] and not knowing how to even get started.
We need solutions that allow people to reclaim their most valuable asset, their mind. Even better, we need to truly understand how to tap into the human phenomenon called Flow State consciousness.

With our the high stress lifestyle, drastic increase in time spent staring into a screen, and the chronic low grade inflammation that results from it... we need recovery based training. One of Summer's fool proof ways to get started with mobility is using RAD Roller Self Myofascial Release tools, use her ambassador code SH at www.radroller.com for 15% off of all products. She also created a course called Pure Mobility that coaches you in best practices for using the All in One Kit.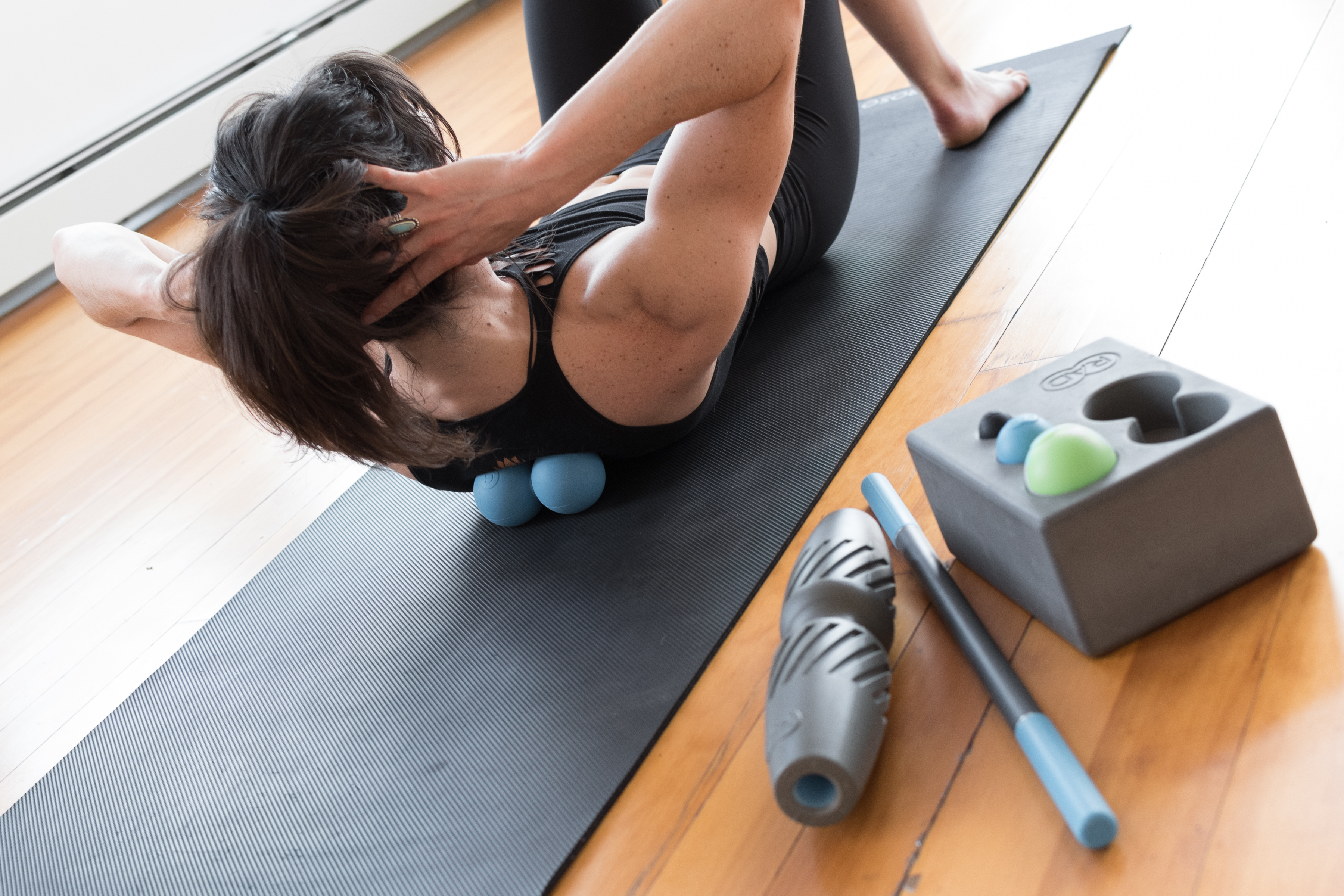 The Four Day Flow as it pertains to your physical training also looks like this:
No Intensity (joint mobility + Self Myofascial Release -or- yin restorative yoga)
Low Intensity (joint mobility + gentle yoga sequencing)
Moderate Intensity (conditioning, strength training or HIIT intervals at 70-75% of estimated heart rate max)
High Intensity (conditioning, strength training or HIIT intervals at 75-85% of estimated heart rate max)
When you use the four day flow format, you prepare you nervous system for your hardest training day, and you recover immediately following. Randomized training gives randomized results, and sporadic training gives mediocre results at best. Use the four day flow format to take control of your movement training, and begin training with a purpose. More guidance on that in Kinesiologyoga 101, which features 81 video tutorials for physical training integrating Strength Training & Yoga.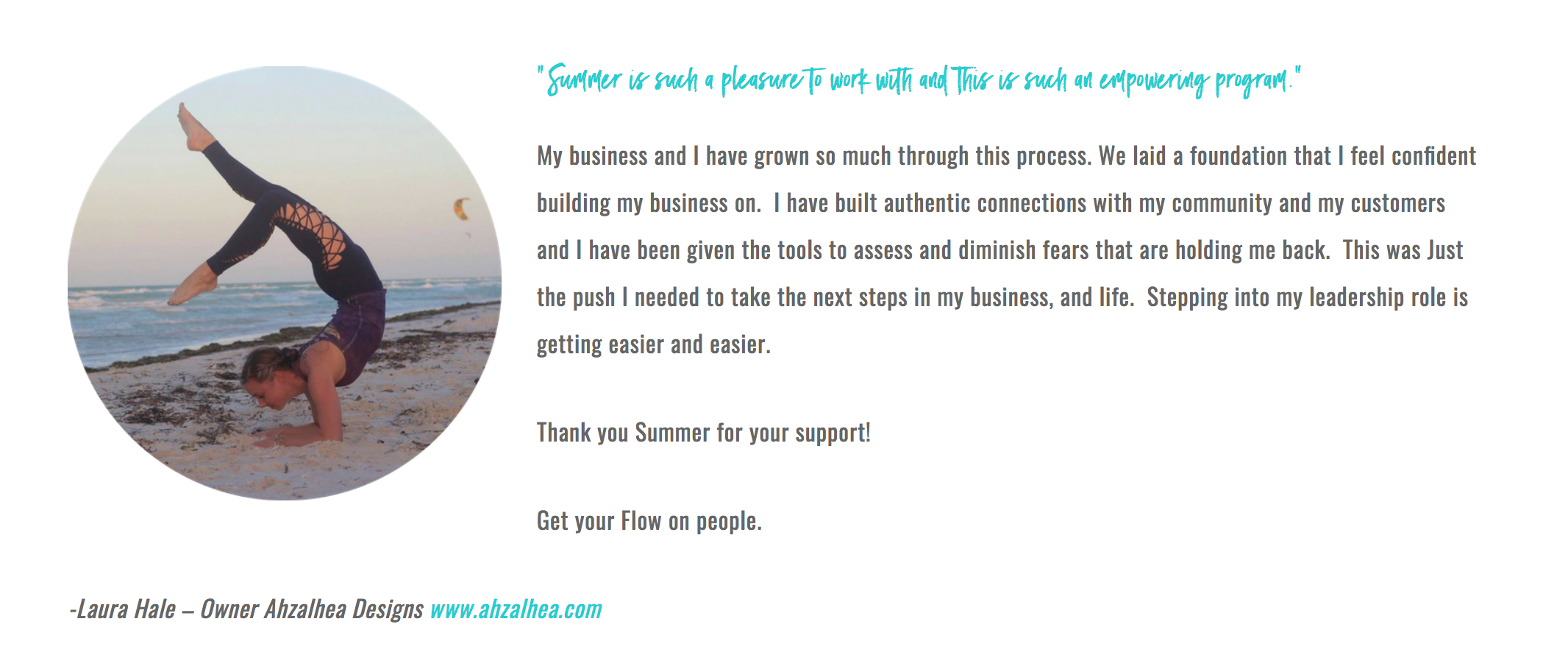 How Flow State Foundations works:
By creating a structure for organizing our priority projects, and moving through this ordered progression of Self Care (first and most important), then Research, followed by Productivity and Creativity (saved for last), we become more efficient and put out our best quality body of work. Many times people with big ideas try to jump right into Creativity mode without doing the groundwork (Self Care, Research, Productivity) and they end up staring at a blank screen or even worse perpetual procrastination.
Get ready to start tapping into Flow State, get more clear on what you want to create in your life, let go of the things holding you back and become more consistent with the Flow State practices that can create huge shifts in your life.
Wanting to work one on one with Coach Summer?
Curious about doing working with Summer in a One on One setting? Click to Schedule a FREE 15 exploration call with her on Mondays and Thursdays. Be prepared to talk about where you are at now, and where you'd like to go in the time spent working with her. She adapts her program to all levels, and is prepared to meet you where you are at. Anyone is capable of tapping into Flow State, as long as we trust in the process of personal growth and cultivating a deeper connection with ourselves.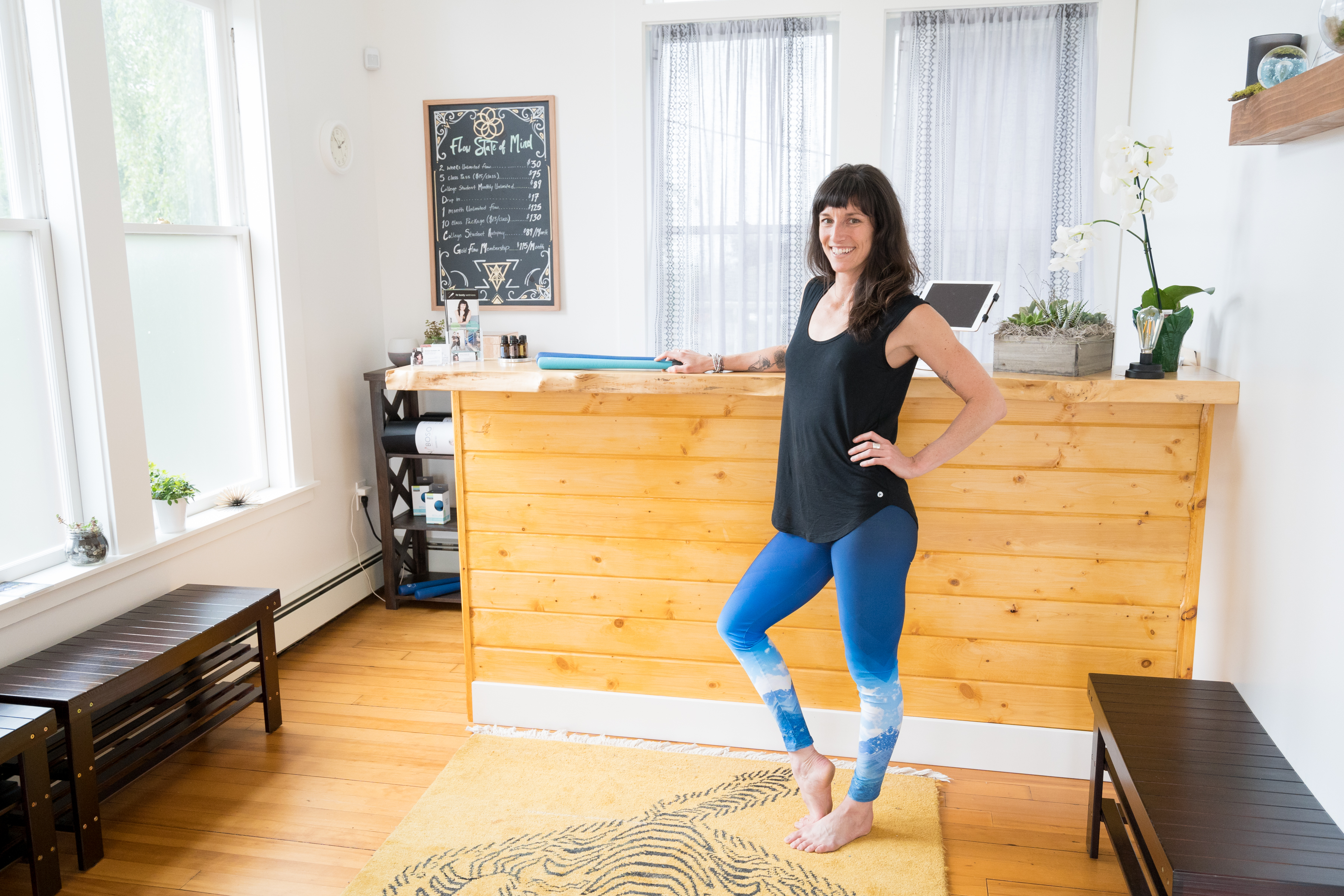 Your Instructor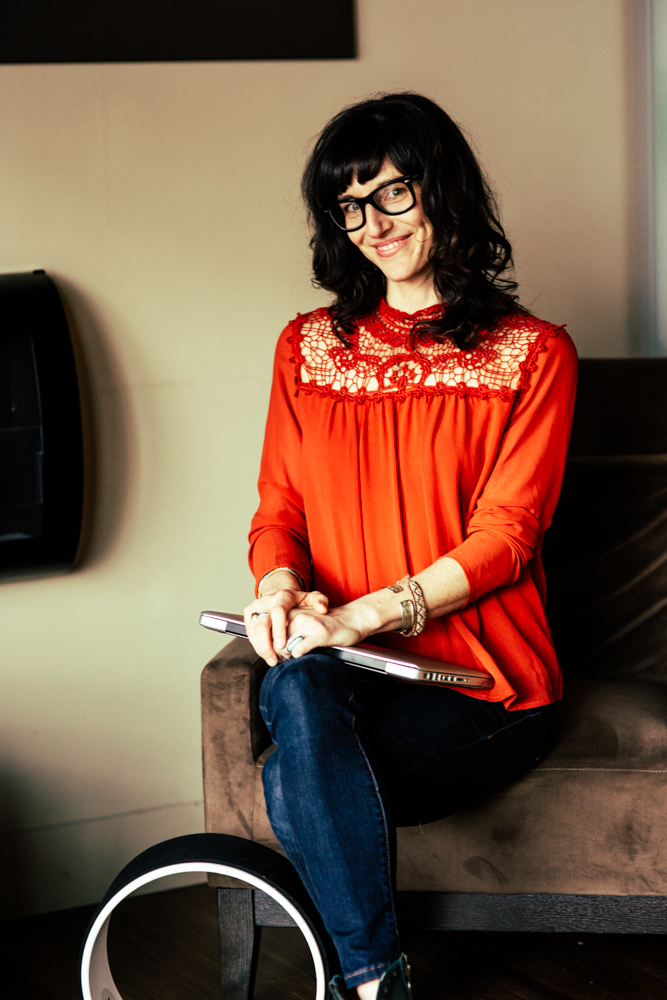 BIO: Summer Huntington, MS is the founder of Clubbell Yoga, a Master Trainer for RAD Roller and an Ambassador for Naboso Barefoot Technology yoga & workout mats. She also coaches emerging entrepreneurs to create authentic brands with heart through her signature Flow State of Mind Coaching programs. Summer leads immersion retreats for personal development, mentors people around the globe and is a Head Coach for RMAX International - a leader in Flow Science and performance coaching.
Summer has led Clubbell Yoga seminars and workshops in New York, Los Angeles, Chicago, Denver, Vancouver, BC, Budapest, London, Brisbane, Madrid and beyond. She has taught Clubbell Yoga at Wanderlust Yoga Festival in Whistler, Victoria Yoga Conference, contributed to Shape Magazine, and writes inspirational articles for multiple online magazines.
Shop Wellness at www.fitbodywellness.com
Clubbell Yoga Seminars: www.clubbellyoga.tv/events
Summer's official biz coaching & consulting website: www.summerhuntington.com
Course Curriculum
Flow Mindset
Available in days
days after you enroll
Restorative Poses
Available in days
days after you enroll
Frequently Asked Questions
When does the course start and finish?
The course starts now and never ends! It is a completely self-paced online course - you decide when you start and when you finish.
How long do I have access to the course?
How does lifetime access sound? After enrolling, you have unlimited access to this course for as long as you like - across any and all devices you own.
What if I am unhappy with the course?
We would never want you to be unhappy! If you are unsatisfied with your purchase, contact us in the first 30 days and we will give you a full refund.