Are you ready to take your Flow training to the next level with ancient tools & modern wisdom?
Do you want to learn the fundamentals of Steel Mace conditioning to get strong & lean?
Do you crave movement that makes you feel something deep inside?

Are you curious about how training neural load can impact your performance & your brain?
Do you want to experience being completely present, focused and connected in Flow based training?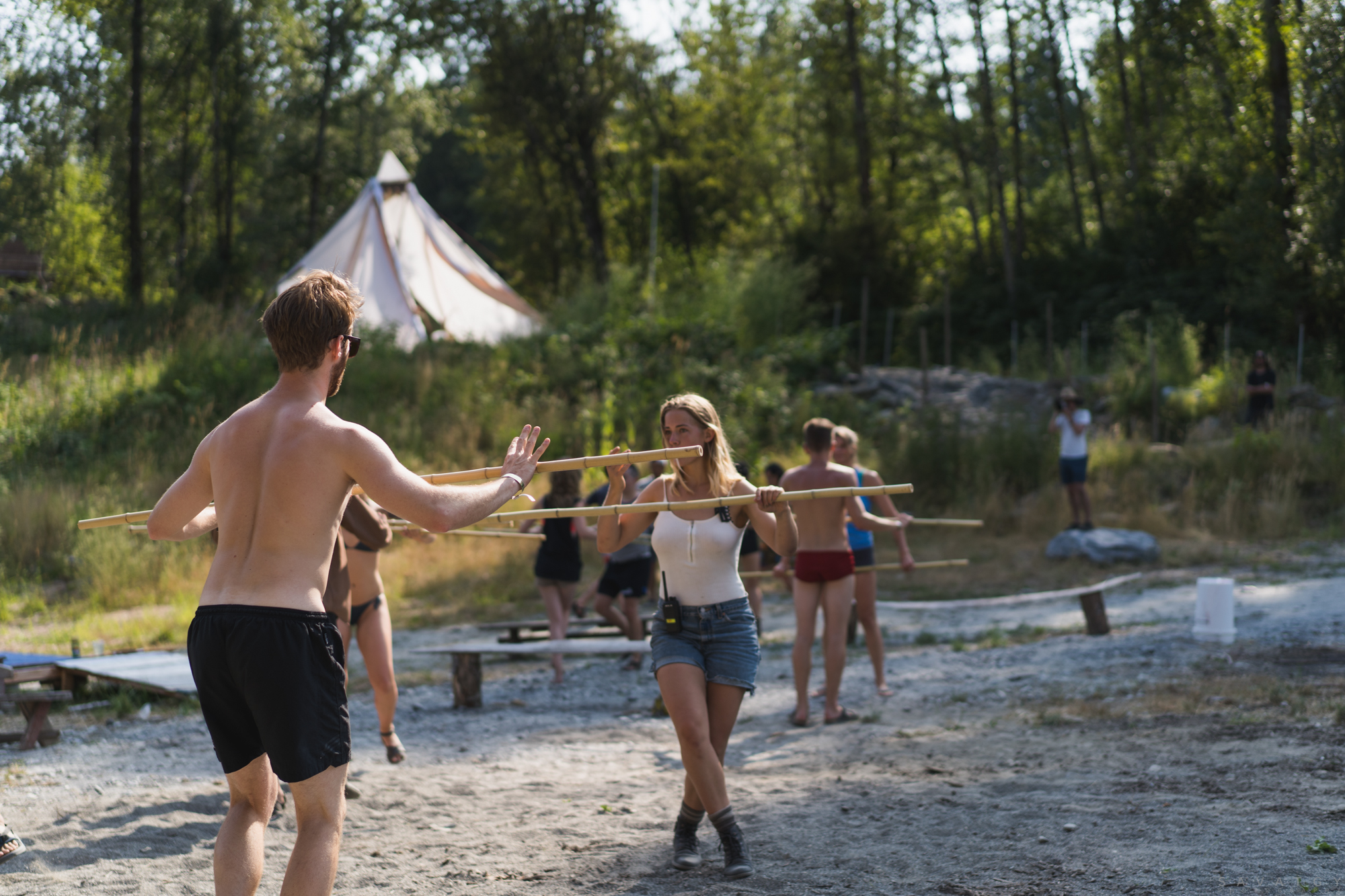 Flow State consciousness is the human phenomenon where action and awareness merge, we become completely immersed in the activity and feel a sense of personal satisfaction in our efforts. We lose sense of ego, become hyperfocused and let go of the fear of 'doing it wrong'. It literally is the state of Optimal Human Experience.
Mark Wildman & Summer Huntington, coaching colleagues for a decade, are releasing never before seen footage from the first ever Flow State Summit. They had a film team come document their workshops at a one of a kind event held in Bellingham, WA with the core mission to Elevate, Connect, & Re-wild - and now you get to train as if you were there!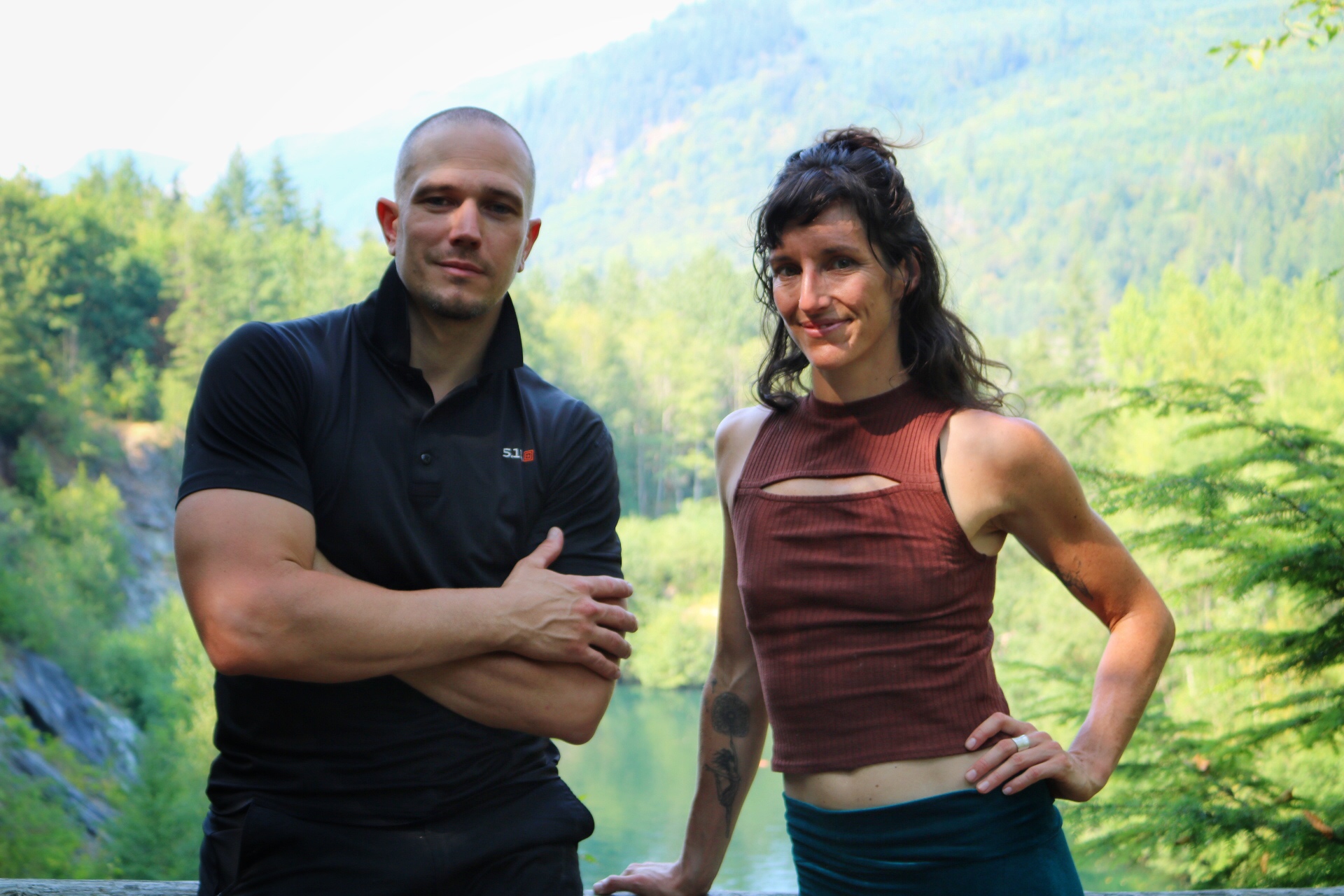 Why they made this course:
"We wanted Training Neural Load to be easily accessible AND affordable for anyone who wants to learn these skills or get a taste of the group learning environments facilitated at Flow State Summit. We know that training neural load is extremely empowering and transforms people to their highest potential, and our goal is to share that with as many people as we possibly can."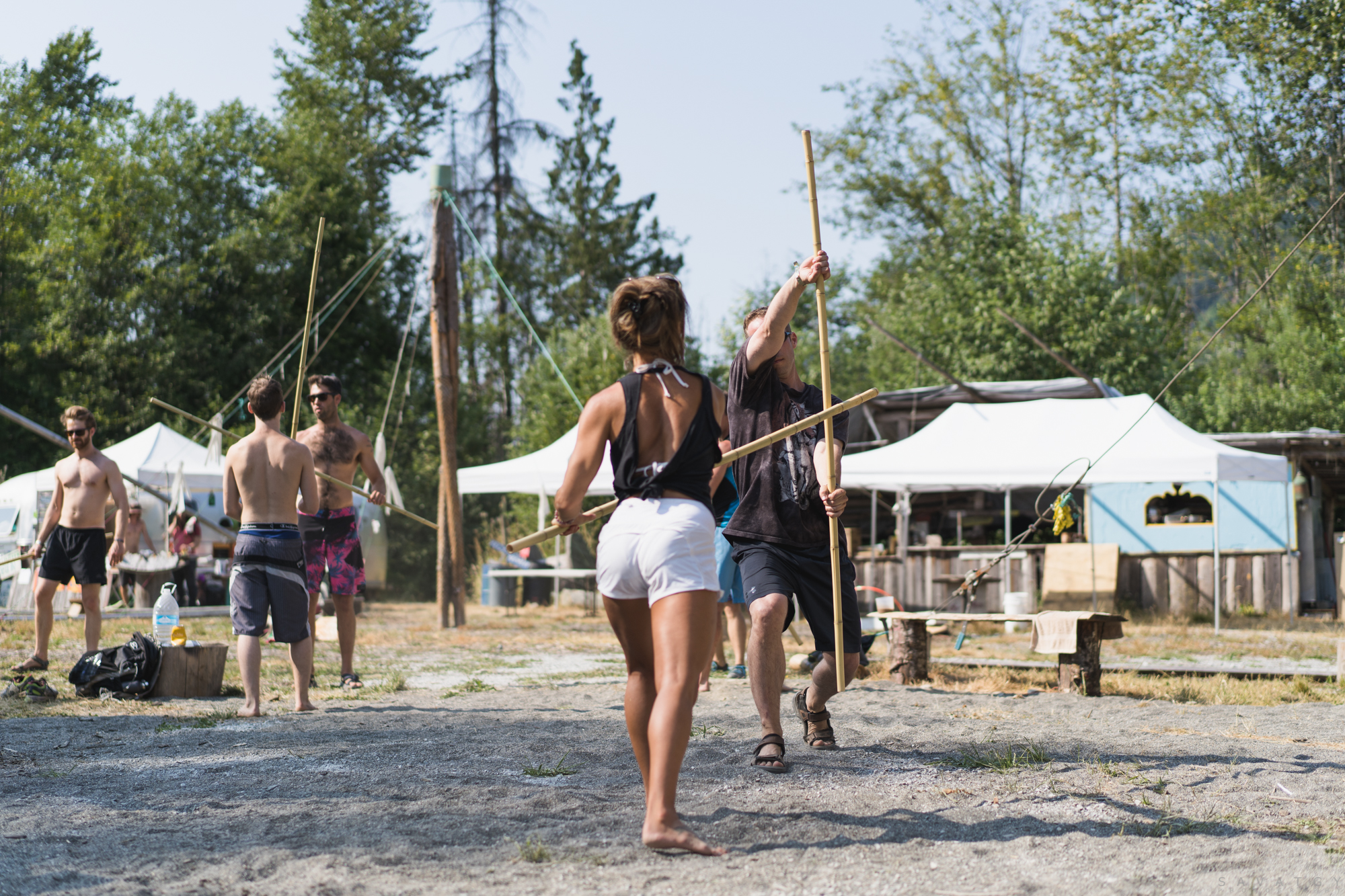 Training Neural Load // Staff, Mace, Machete
Summer & Mark have teamed up on this one of a kind course that integrates weaponry tactics, partner drills, and flow state. If you have been looking for coaches that will challenge your current skill set, get you outside and training real hand to hand combat (yes ladies this is for you too), you will love this course.
Is your current routine getting stale or boring?
Want to train like a warrior?
Curious how training in fighting scenarios can help you get into Flow State?
Are you over the conventional style of lifting?
Want to understand the Steel Mace fundamentals so you can Flow?
Do you want to work on proprioception, reaction time and self defense?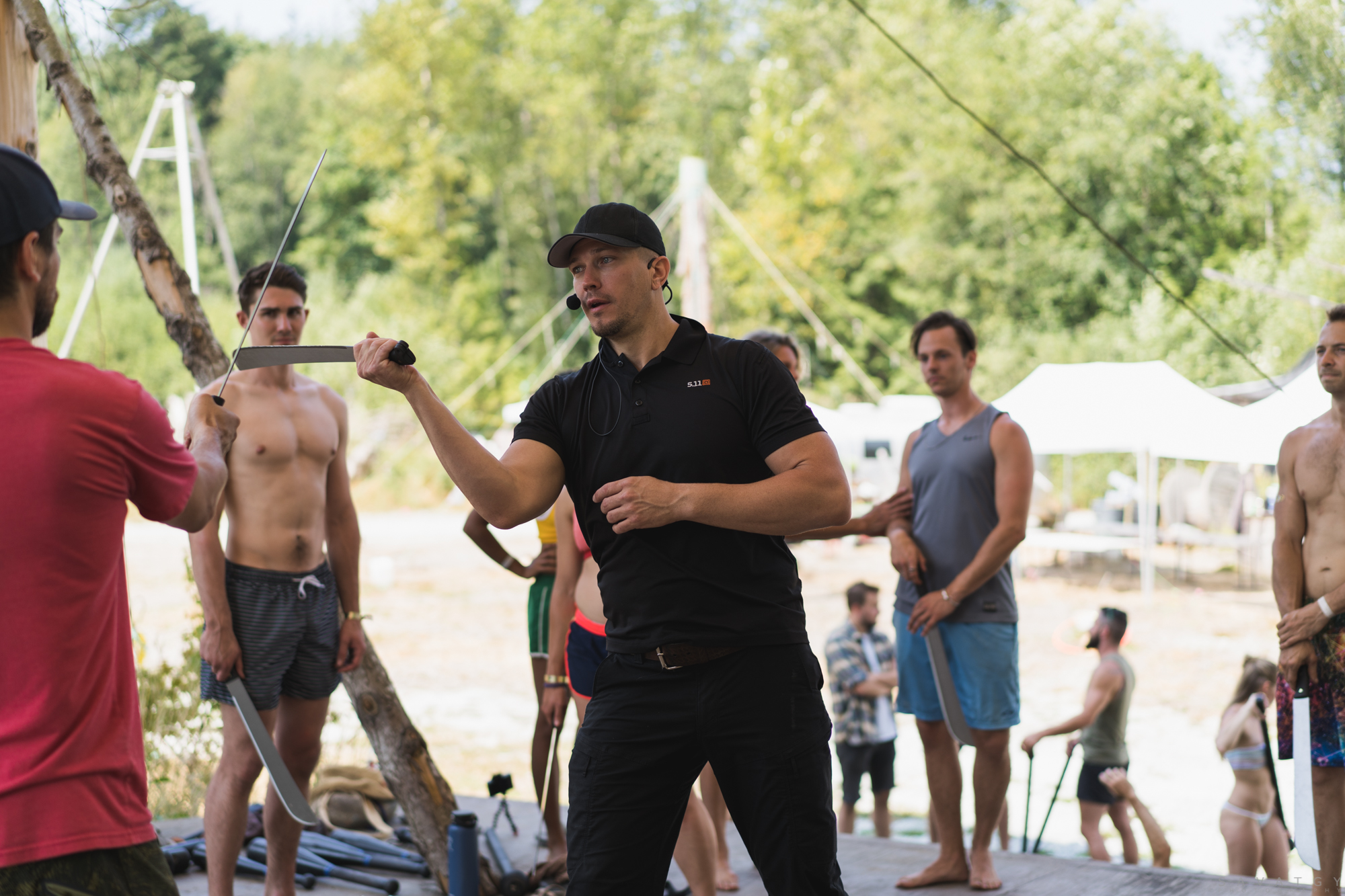 What attendees had to say about these workshops...
"Working with Mark at Flow State Summit was a thrill. I didn't know how to hold a weapon before the workshop, but within minutes he had us all wielding bamboo sticks with confident awareness. I felt challenged, empowered and pristinely alive."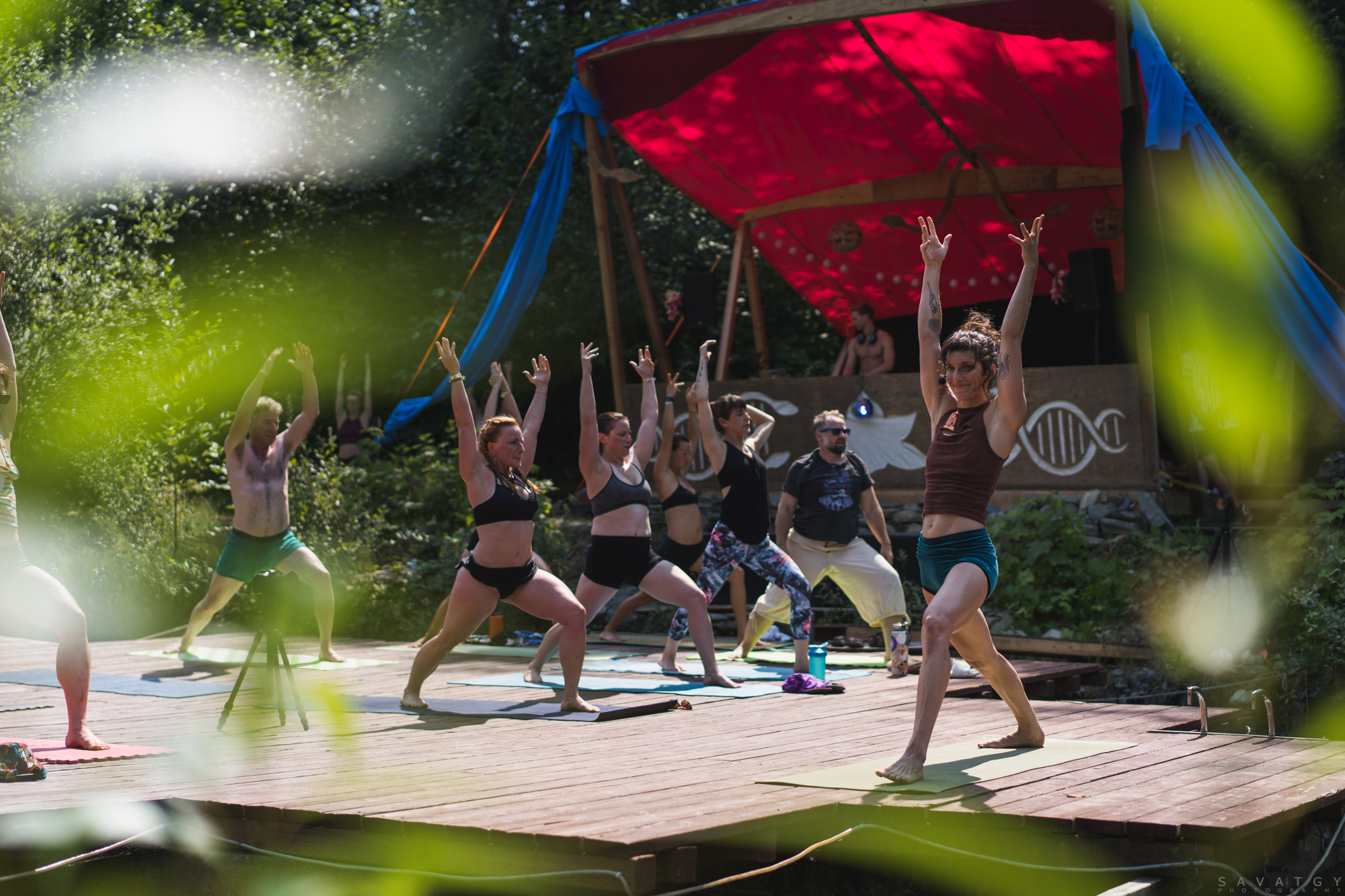 "My body and mind have radically transformed over the last year training with Summer. Tapping into flow with regularity has offered my mind the space to breathe from the noise of our current world, which is like balm to my nervous system. I have marveled at the speed in which my body grew strong, and it has inspired me to keep going. The physical strength carried over into mental strength, and now I am unstoppable." - Lu Banyon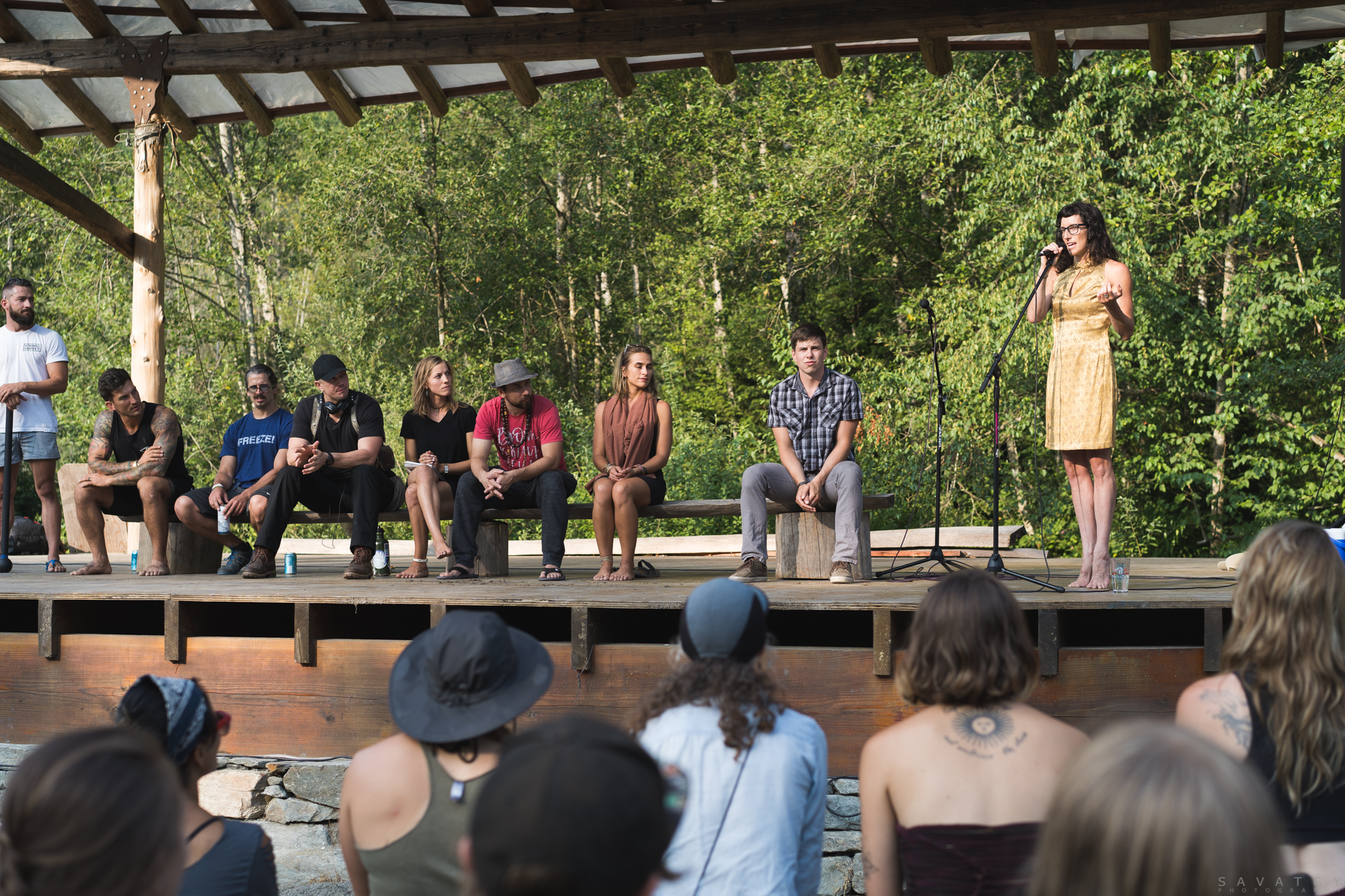 "The Flow State Summit was the missing link in my education as a fitness and wellness coach. Summer attracted a tribe of open-minded, innovative movement masters/artists to the Flow Summit, and allowed us to be liberated from the traditional fitness workshop model. I had to set aside fear and bias and surrender to the neural load training with bamboo stick and machete that Mark Wildman introduced at Flow State, when his first direction was 'don't get hit in the head'. This important element in the flow experience caught me off guard (no pun intended) because- I loved it. I use the drills we learned with my senior and disabled clients at Prime for improving hand/eye, reaction time, and cardiovascular fitness. " - Jolie Kobrinsky
Want to join in the next group flow state immersive?
The 2nd Annual Flow State Summit will be held this July 26-28, 2019... get your tickets early (45% Off until Jan 1st). This 4 hour course is a great starting point for anyone curious about Flow based training, regardless of skill or fitness level... we know you'll love it!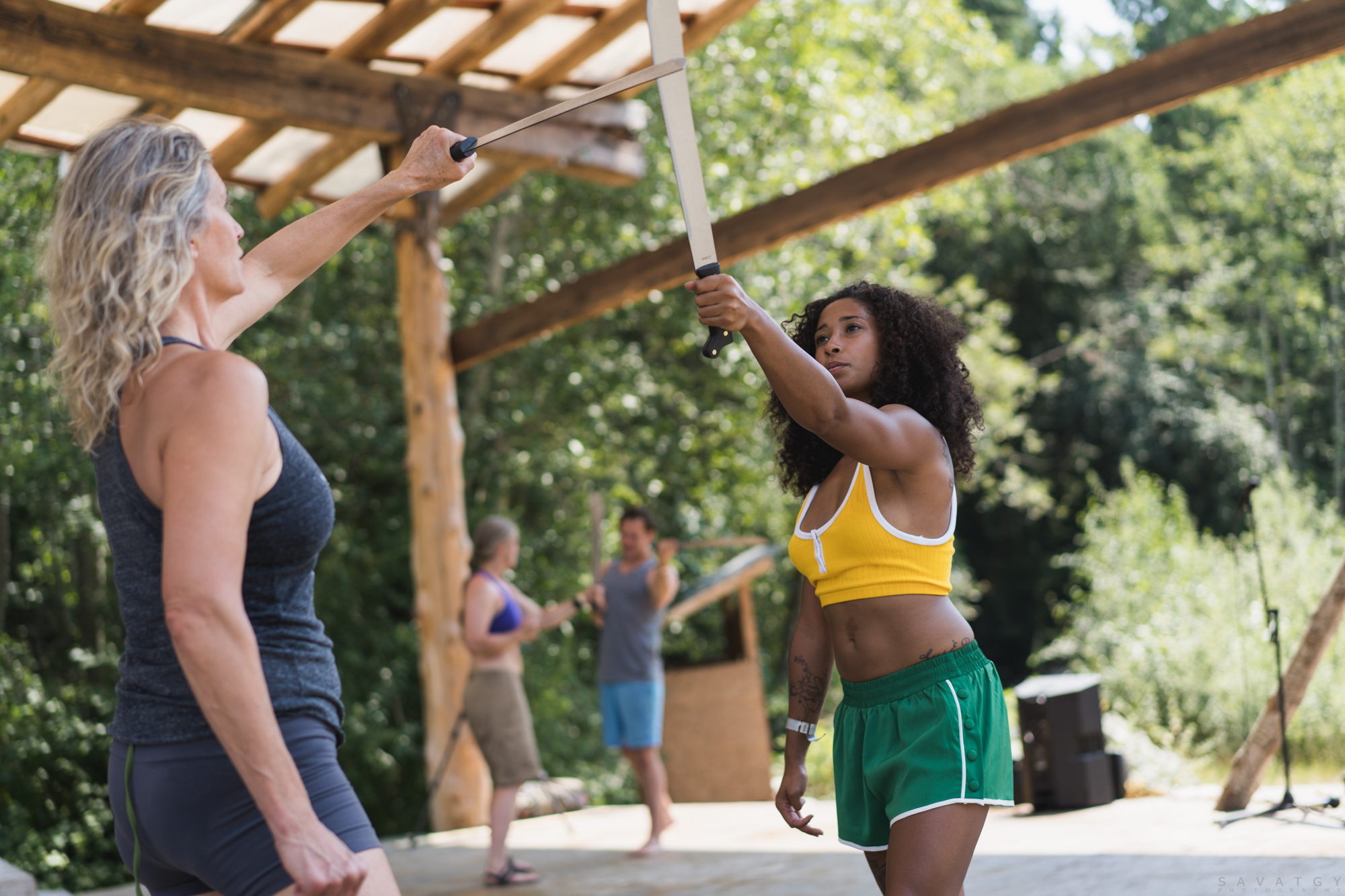 Train Neural Load is a highly unique course and includes 4+ Hours of live footage that will take your training to the next level.
What you get in this course:
1 Hour Workshop with Staff combat training with Mark Wildman // filmed at Flow State Summit
1 Hour Workshop with Machete training with Mark Wildman // filmed at Flow State Summit
1 Hour Workshop with Steel Mace Vinyasa with Summer Huntington // filmed at Flow Shala
6 Steel Mace Tutorial Videos // explanations + 2 Minute timed intervals // filmed at Flow Shala
A 15 Minute Continuous Steel Mace Workout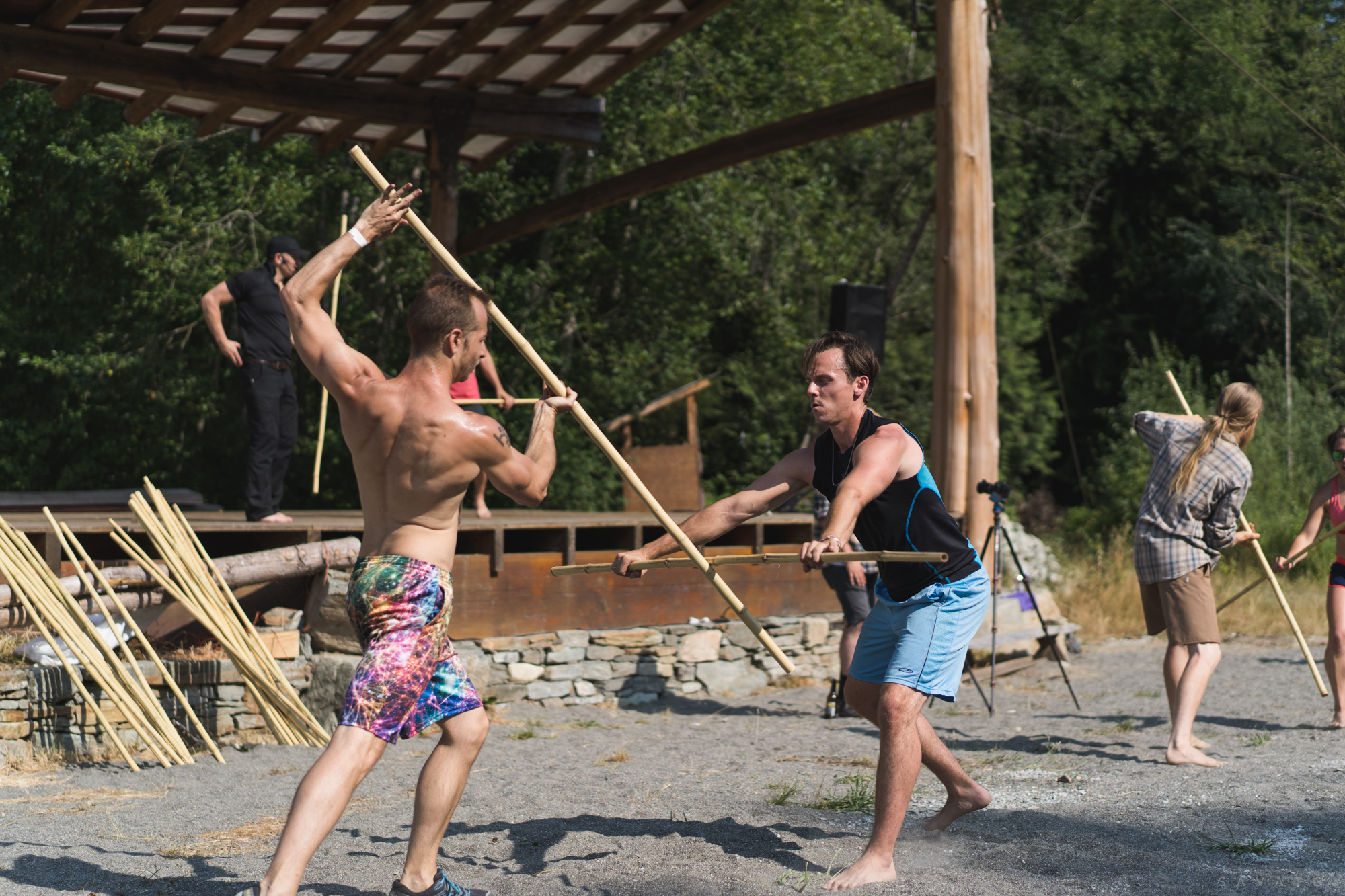 You may be thinking:
"I am not strong enough."
"I don't have any formal martial arts or fighting background."
"I am a woman and this seems too masculine."
"I can't do this, it looks really hard."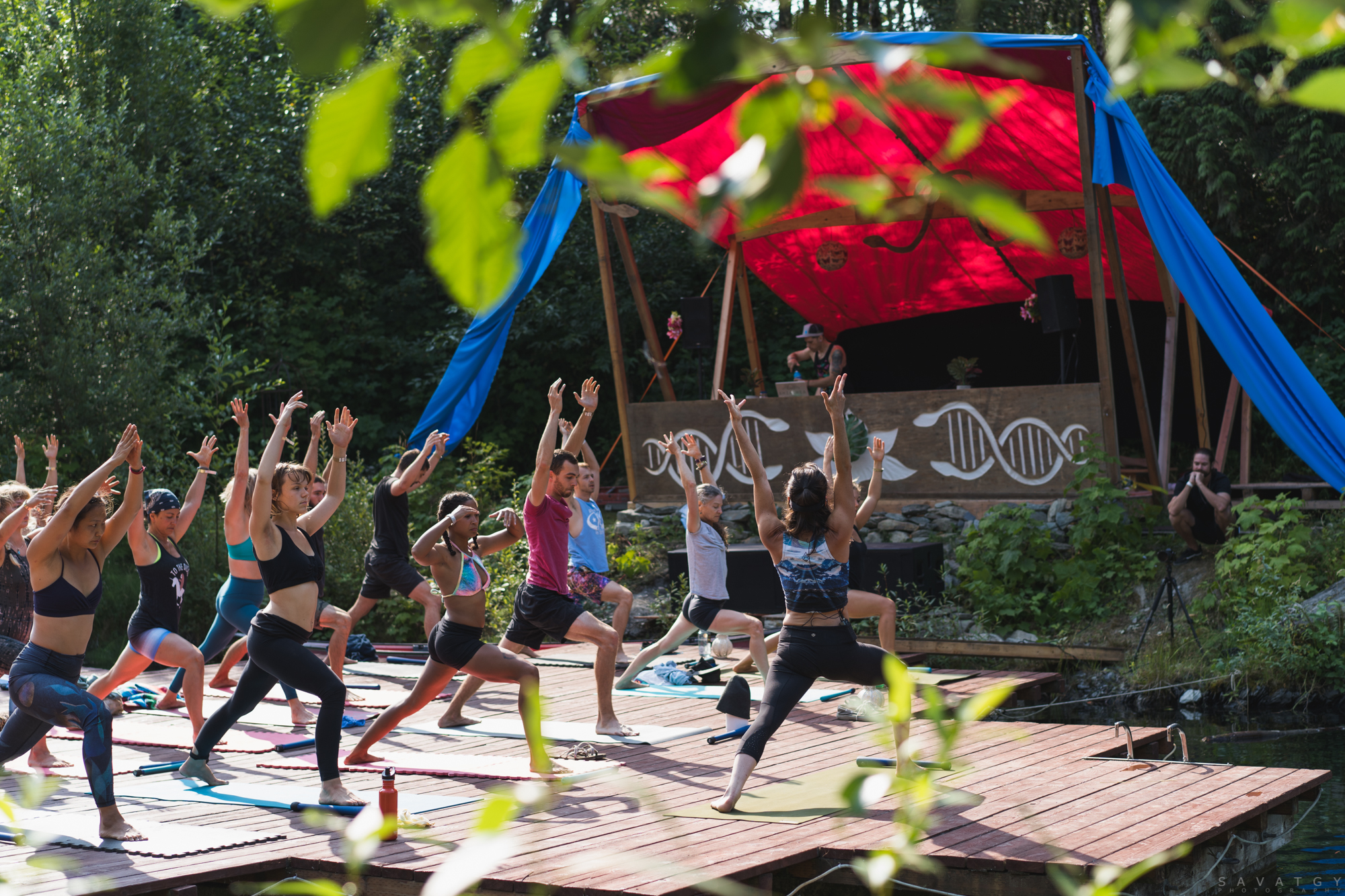 Those my friend are Fear based thoughts that are designed to keep you in the 'safe zone'. But as you know, anything worth doing involves an adaptation phase. Precisely why we, train neural load.
Mark and Summer teach Flow based movement professionally, and work with humans of all levels of fitness to help them overcome fear and tap into what is known as Flow State. You will be in good hands.
What is exactly is Flow State, and how does it relate to me?
Flow State is a hyper-focused state where you are able to make decisions quickly and accurately. Your action and awareness merge into one, and you are completely immersed in the present moment. Flow State is highly correlated with gamma brain wave state, and associated with creativity & complex problem solving skill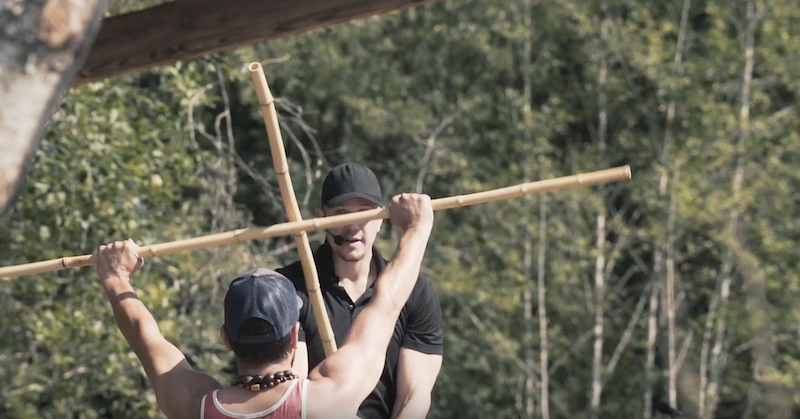 Curious how training Flow regularly will impact you?
If you struggle feeling confident in your movement practice, this course is for you.
If you are interested in the Flow State movement, evolving your body and mind together… training Neural Load is definitely for you.
If you want to learn some advanced training to start working with Staff, Machete or Mace at home (or even all 3!) this course is for you.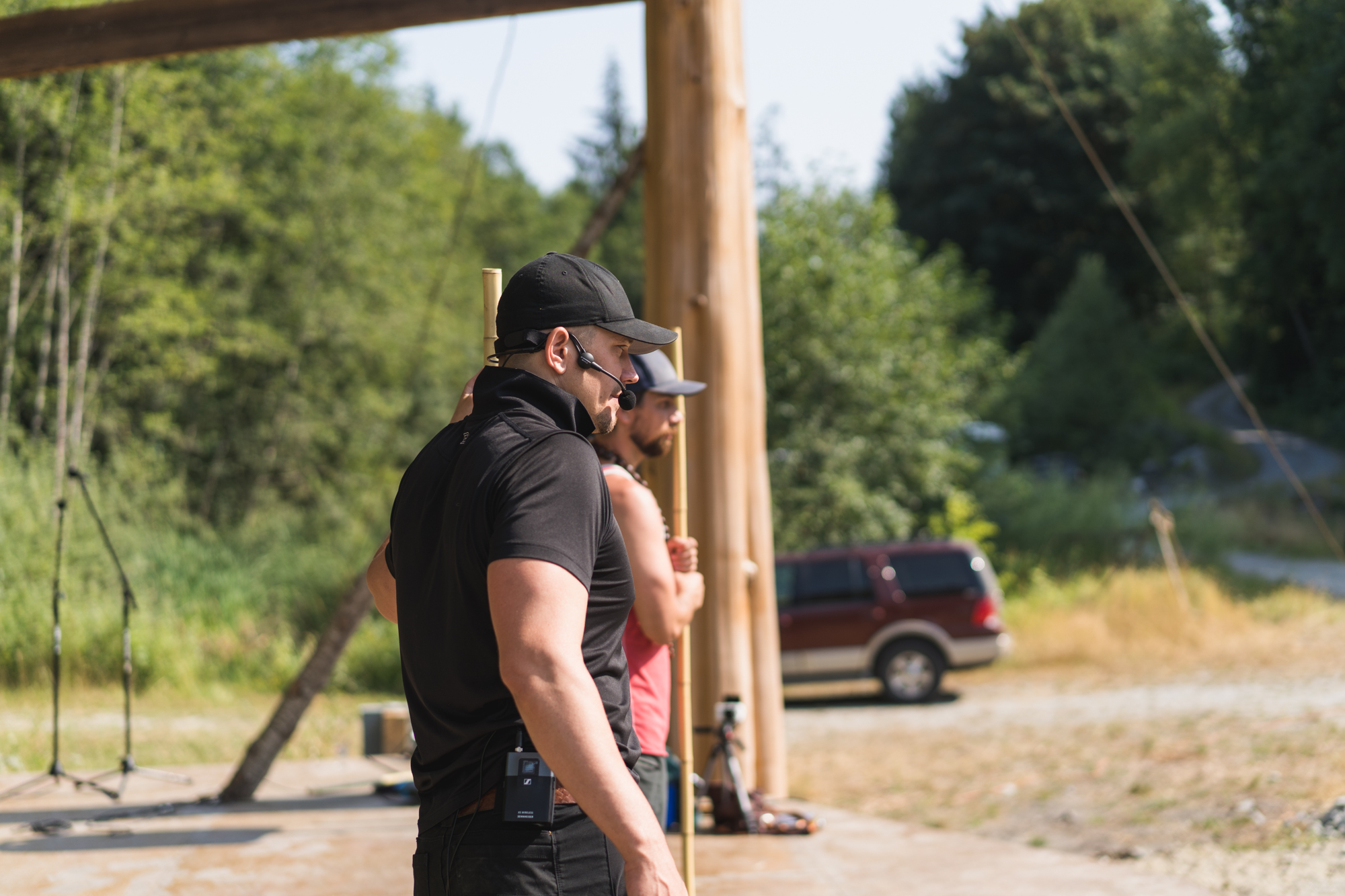 What you can expect after training with this course:
Better hand eye coordination
Better foot hand coordination
Hand to Hand combat skills
Access to Flow State
Strength & Conditioning with Mace Fundementals
Enhanced mobility with loaded yoga flows
Better balance
Deeper Range of Motion in shoulders & hips
A fun and refreshing way to train
If you plan to come to Flow State Summit and train with Mark and Summer, and our other master coaches… this course will give you an advantage. If you came last year to the Summit, and want to keep practicing what you learned or missed their workshops, and want to get started training at home, this course is for you.
Summer and Mark have been training colleagues for years, working with Clubs, Flow based movement, mobility and progressive training. Everything can be scaled down and scaled up, and they prioritize teaching simple to complex. They both believe in a science based approach to training the nervous system, and to train a skill under pressure until you can't get it wrong.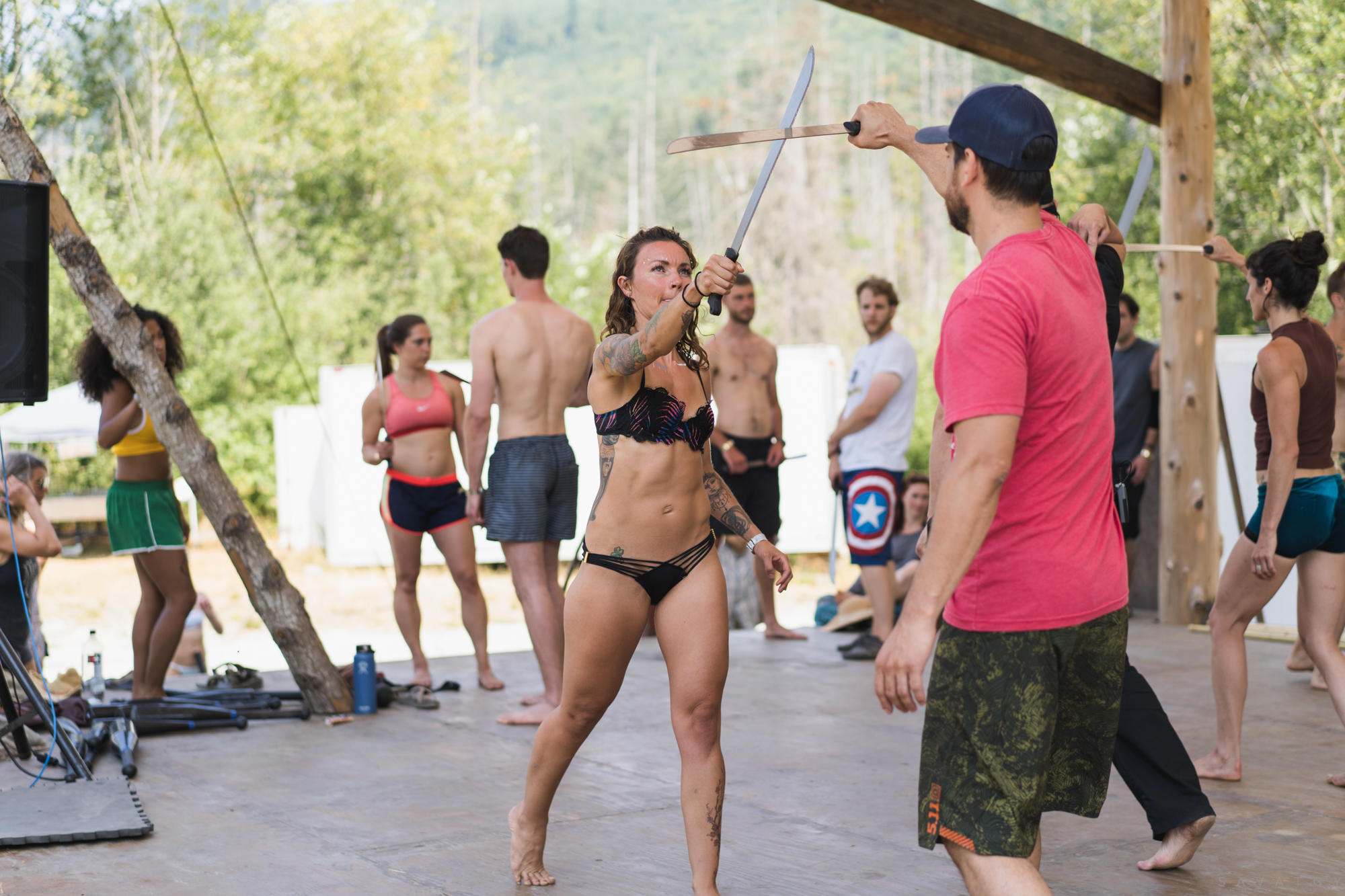 Expect authentic coaching from two extremely passionate coaches who want YOU to perform better. Mark and Summer want to empower you to use your brain when you train, every single time. They emphasize training with a purpose, and will give you all of the tools you need to be successful.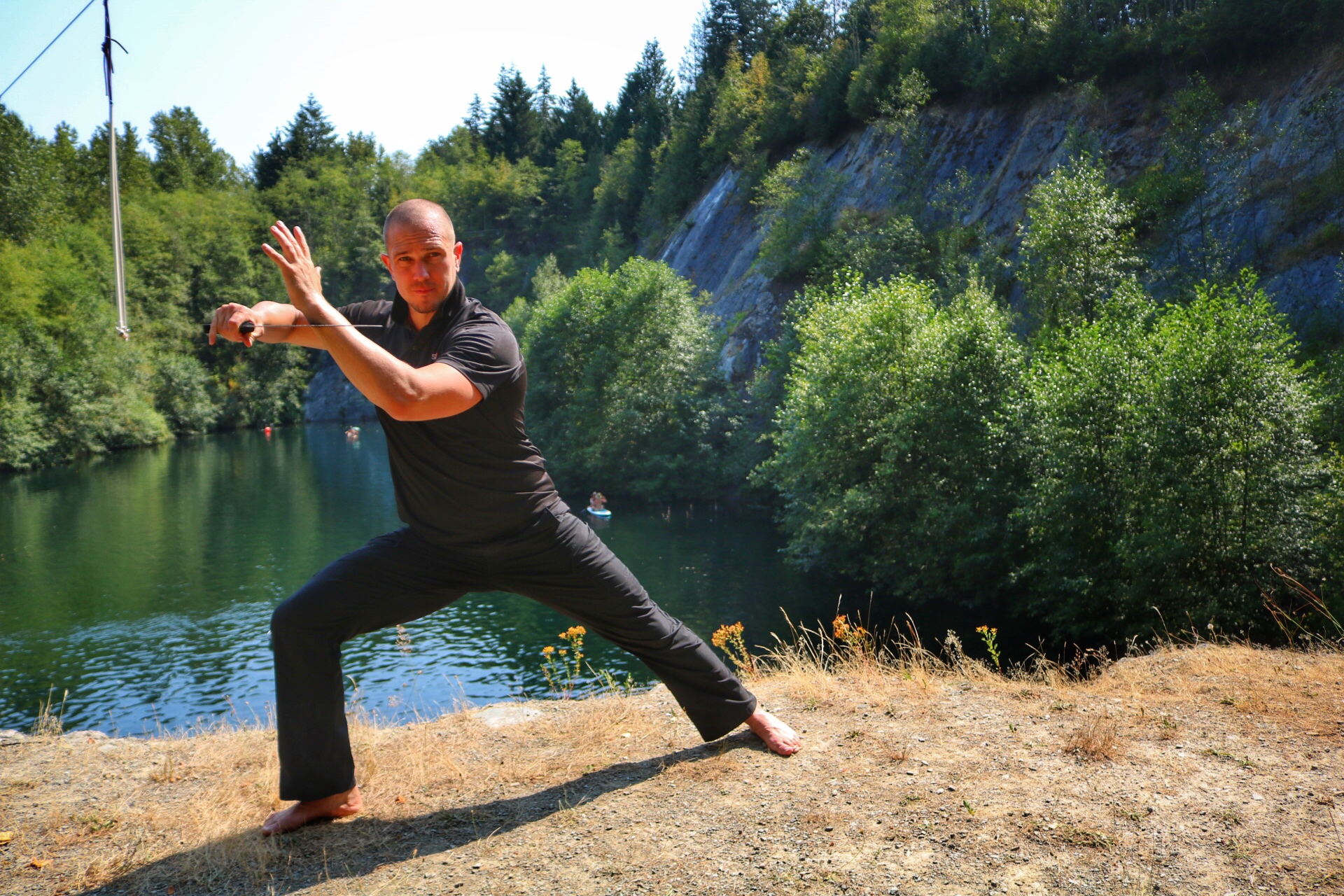 Who is Mark Wildman?
Founder of Wildman Athletica, he runs an elite coaching facility out of his loft studio space in Hollywood focusing on his methodology of training Neural Load. Mark Wildman is a highly skilled weapons tactics coach, who spends the majority of the year flying around the globe on movie sets training actors to fight on camera, and look damn sexy doing it. His clients have been featured on the cover of Men's Health Magazine, and he has worked with Actors in Wonder Woman, Hell of High Water, Star Trek Beyond, Outlaw King and more. His no bull shit approach to teaching hand to hand combat is super easy to follow, and will make you tap into your inner warrior immediately. You'll get a taste of Mark's coaching on this course, and it will leave you wanting to train with him in person at next year'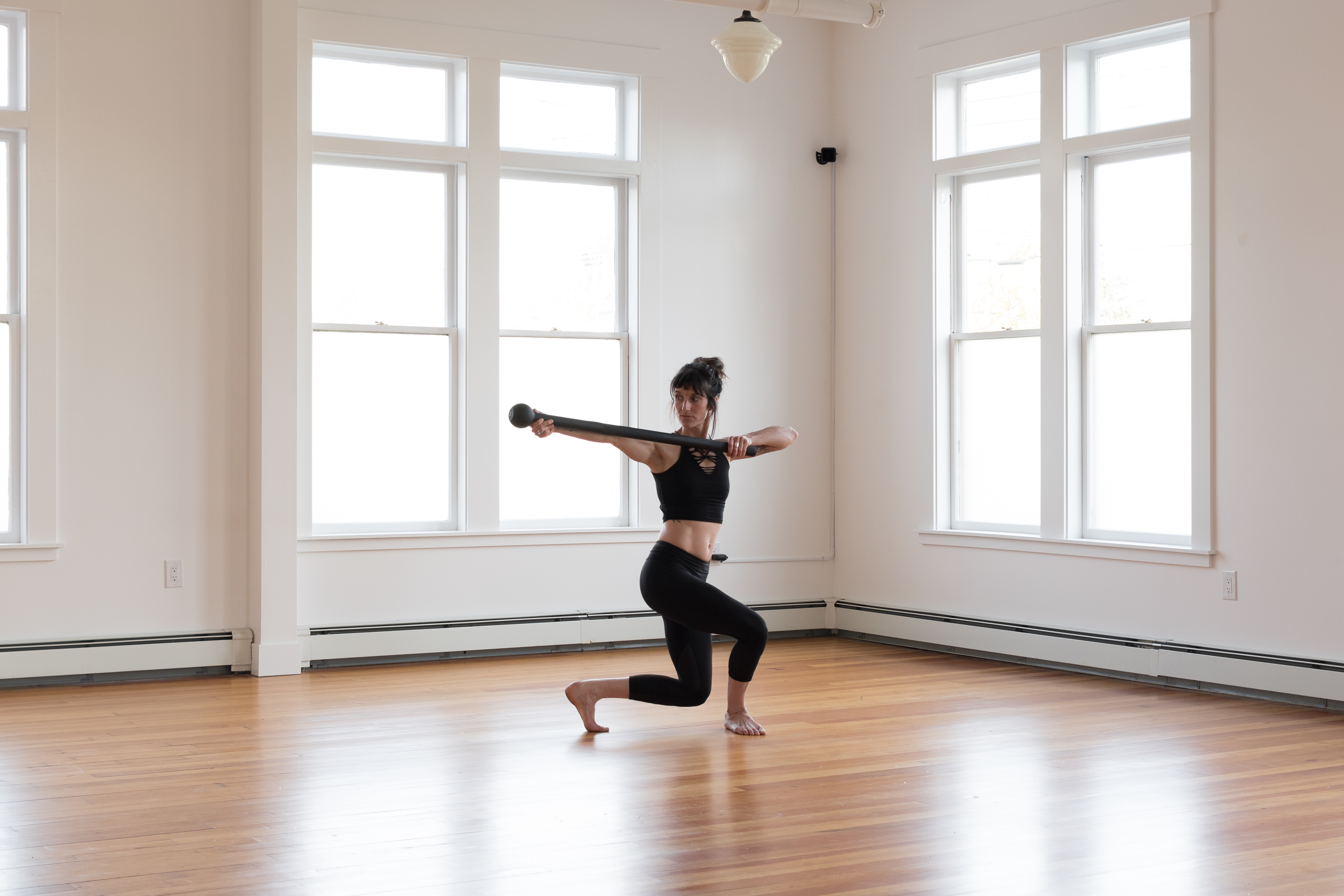 Who is Summer Huntington?

Founder of Kinesiologyoga and Flow State Summit, Summer owns and operates two studios in the Pacific Northwest and has spent the last 6 years traveling globally teaching seminars for loaded asana. She has studied yoga with Noah Maze in Hollywood for her 500 Hour E-YRT, holds a masters in Kinesiology and has produces online courses for movement professionals, and everyday people. She educates on Flow State consciousness all aspects of her business from Corporate Wellness to yoga teacher trainings.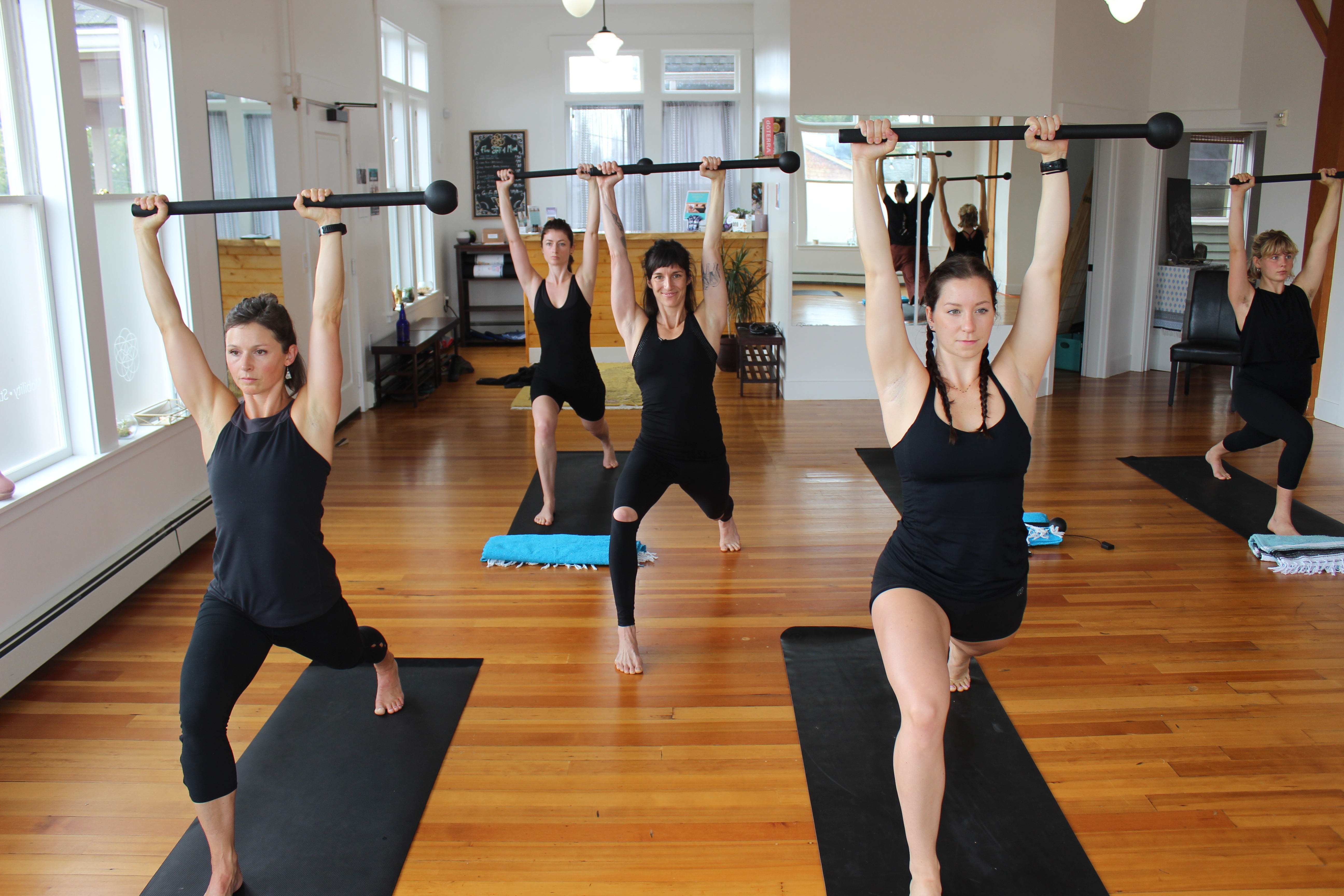 Recommended Equipment (feel free to improvise):
7 lb Steel Mace
10 lb Steel Mace
2 Bamboo Staff (available on Amazon under $20)
2 Machete (available on Amazon)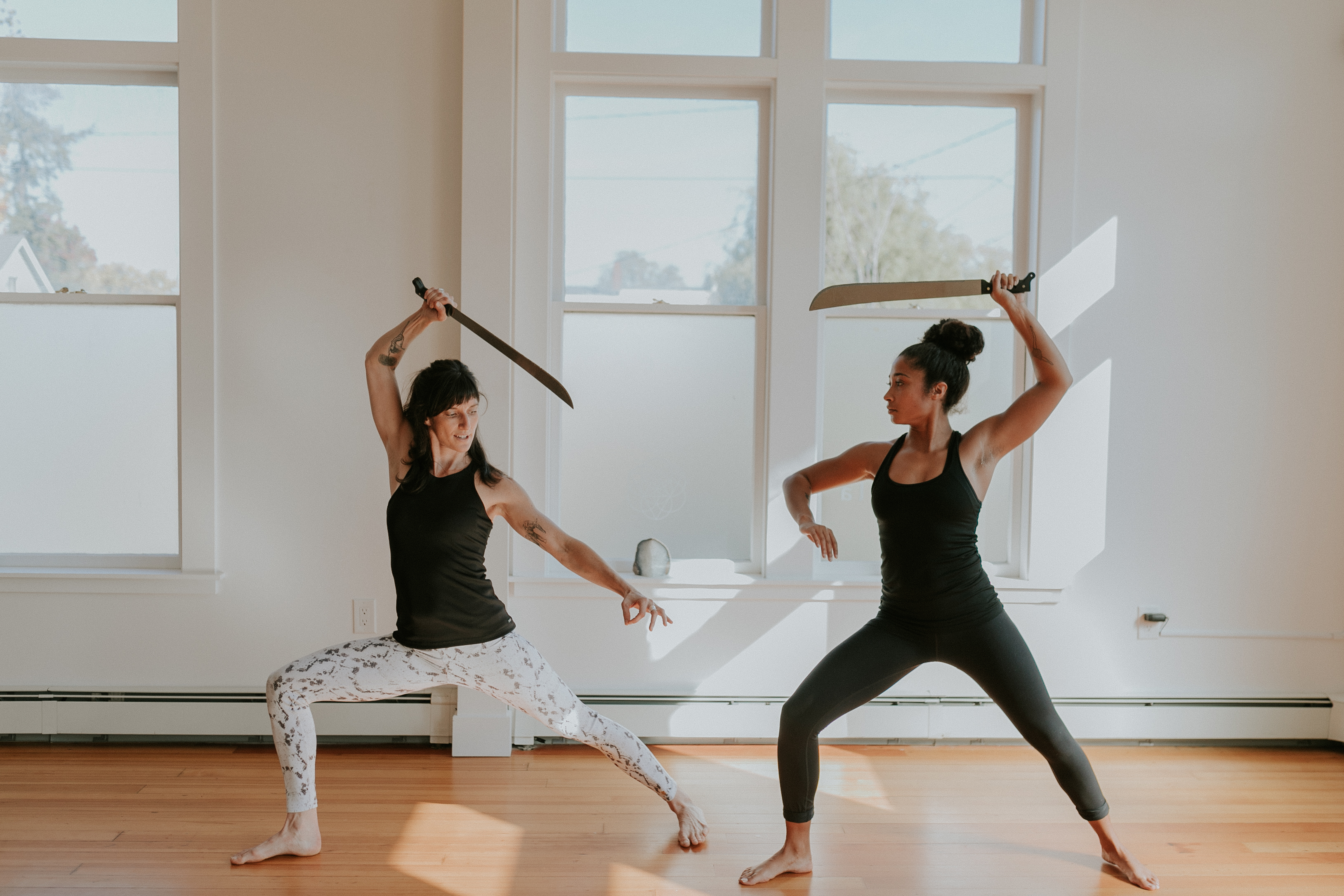 What you can expect after training with this course:
Better hand eye coordination
Better foot hand coordination
Hand to Hand combat skills
Access to Flow State
Strength & Conditioning with Mace Fundementals
Enhanced mobility with loaded yoga flows
Better balance
Deeper Range of Motion in shoulders & hips
A fun and refreshing way to train
Are you ready to get started?
Flow State is the most positive state for humans to make long lasting behavioral change.
Check out the Flow State Summit lineup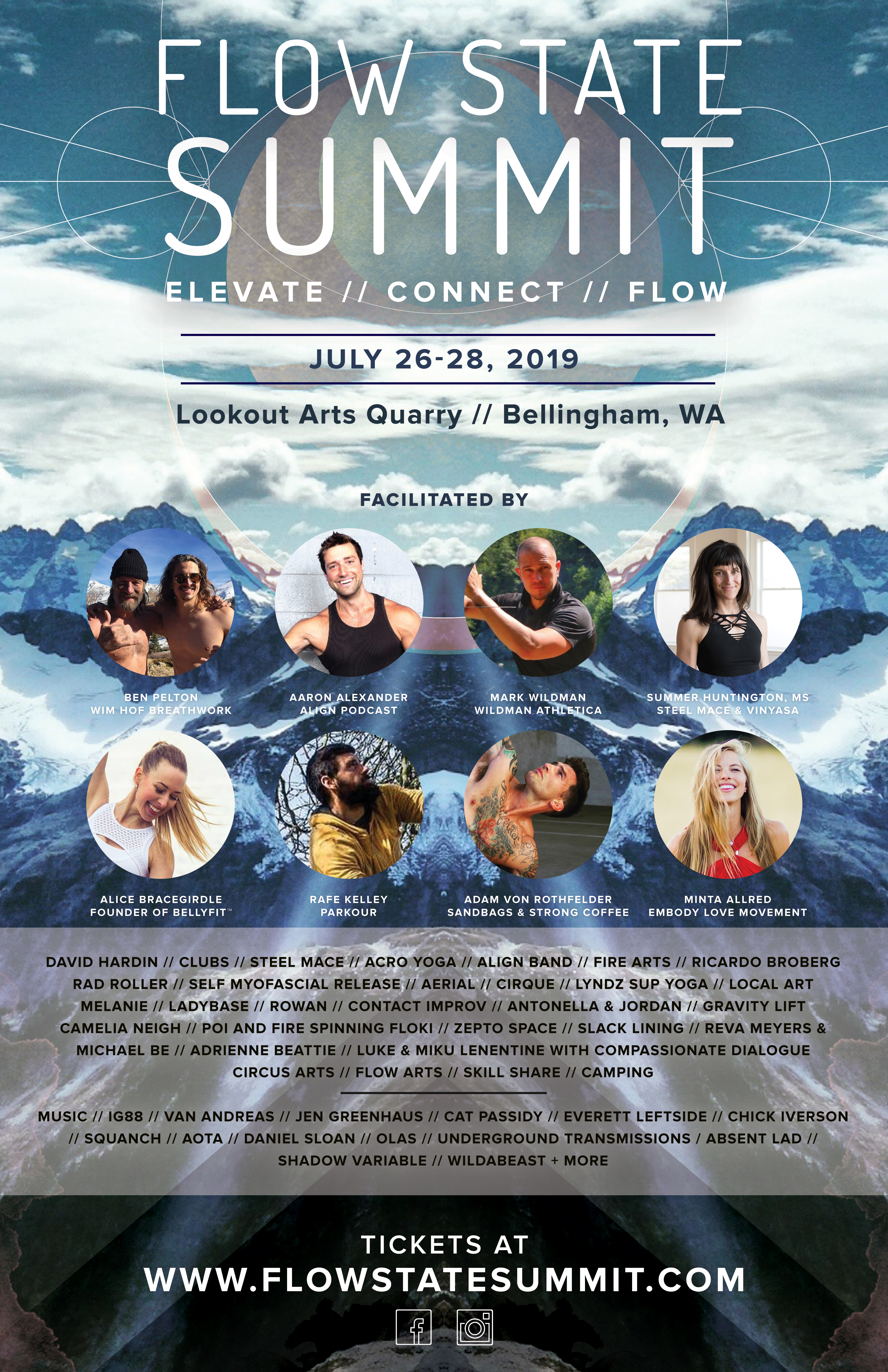 The Train Neural Load online course takes an unconventional approach to training flow state, presents new challenges and gives you new skills. Train with a purpose. Re-wild yourself.
We can't wait to train with you!
Disclaimer // A brief word about safety:
When you are training staff & machete with friends, go slowly and use eye contact and communication to confirm contact with your weapons. A soft hit with the staff at first is better, then gradually build up, once you learn the fundamentals. Be extremely careful with machetes, and we recommend the flimsy cheapo ones made in China for beginners. This course is purely for entertainment and we are not responsible for any injuries incurred from the viewing of this course. By purchasing Train Neural Load, you take full responsibility for how you use it. Be smart. No one was hurt (badly) in the filming of this course.
Get into Flow State - the optimum human experience.
Your Instructor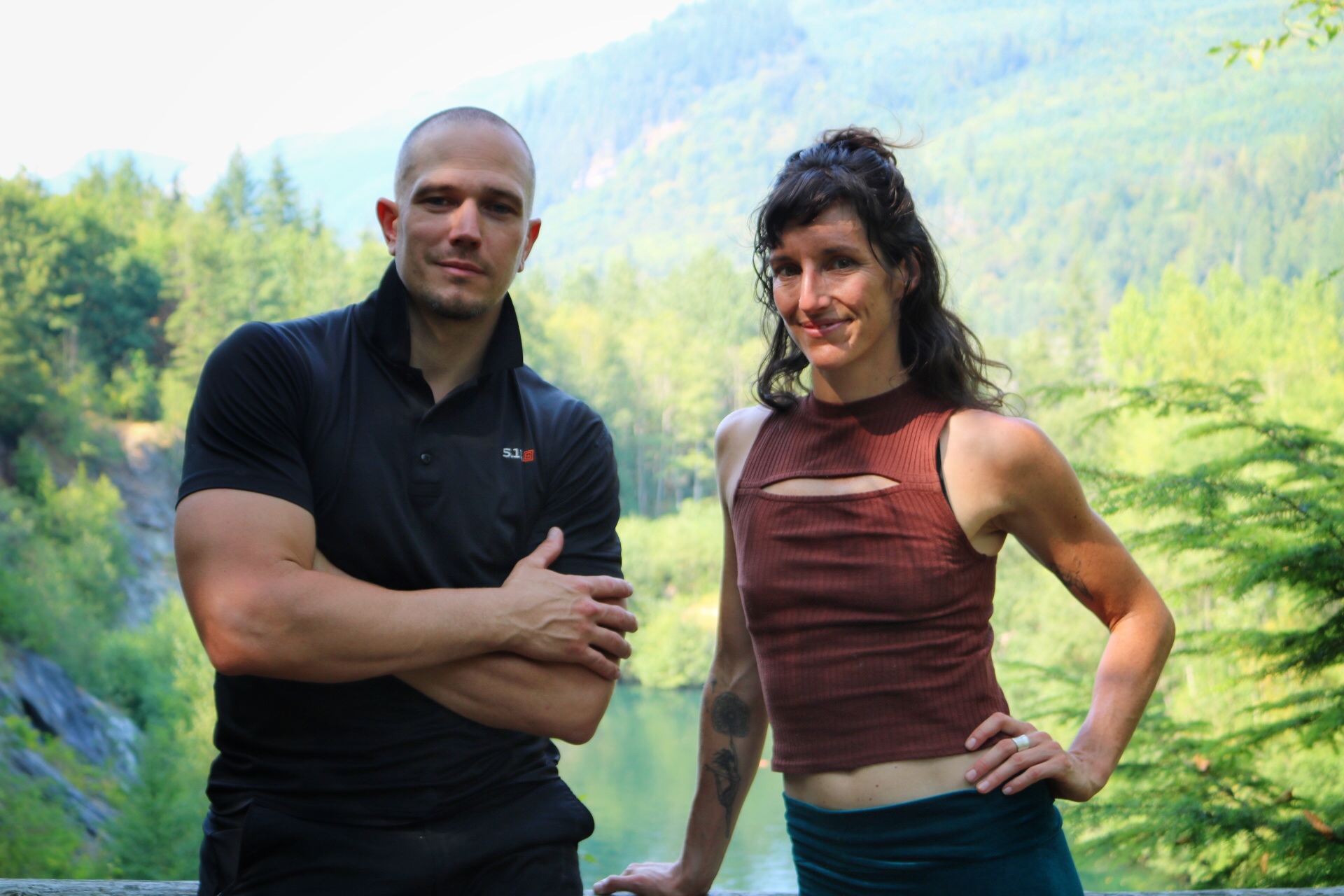 Mark Wildman, of Wildman Athletica is based out of Los Angeles, California. His main client base is professional athletes and the Hollywood elite. Mark has been contracted to travel around the world and train some of Hollywood biggest stars for various A list movies.
Summer Huntington is a leader in the Flow Industry, teaches seminars globally, holds Masters in Kinesiology as well as an advanced 500 Hour Yoga Certification from Noah Maze. She is the founder of Flow State Summit, Flow State of Mind Coaching and Flow Shala, and is passionate about helping people heal from trauma.
Course Curriculum
Mark Wildman
Available in days
days after you enroll
Summer Huntington Full Follow Along Class
Available in days
days after you enroll
Frequently Asked Questions
When does the course start and finish?
The course starts now and never ends! It is a completely self-paced online course - you decide when you start and when you finish.
How long do I have access to the course?
How does lifetime access sound? After enrolling, you have unlimited access to this course for as long as you like - across any and all devices you own.
What if I am unhappy with the course?
We would never want you to be unhappy! If you are unsatisfied with your purchase, contact us in the first 30 days and we will give you a full refund.